Third Story Contemporary Style Addition in Seattle, WA

A narrow mid-'90s split-level home gets a modern makeover and a new third-story addition.
Design By:

Board & Vellum

Community: Green Lake
In Seattle's Green Lake neighborhood, this mid-'90s, twenty-foot wide house plan was common. Fast forward two decades and these homes are dated and out of style. When the homeowners of this Green Lake home decided to remodel, they were ready to bring it up to date. 
The homeowners wanted to add a third story to accommodate three bedrooms and two baths including a primary suite and a pair of bedrooms that shared a common hall bathroom. 
To accomplish this, the narrow width of the home and the zoning height limit required careful planning so that we could have the head height that we needed in each space. For budgeting purposes, we also didn't want to move the stairs. While this challenge could have been resolved with a low-slope gable roof and easy interior layout, the exterior would have looked awful. The modern gable aesthetic on this skinny home required a steeper-sloped roof.
After working closely with the design team at Board & Vellum, Damskov Construction assisted in preserving the personalities of both the home and its owner in this remarkable transformation. 
After scraping the existing main floor, we built the third-story addition and new roof. With the bedrooms moved off the main level, we were able to open up the main floor, which had been previously compartmentalized. After taking down several non-load bearing walls, the kitchen, dining room, living room, and den seamlessly flowed from one room to the next. Although the footprint did not expand, the space felt much larger.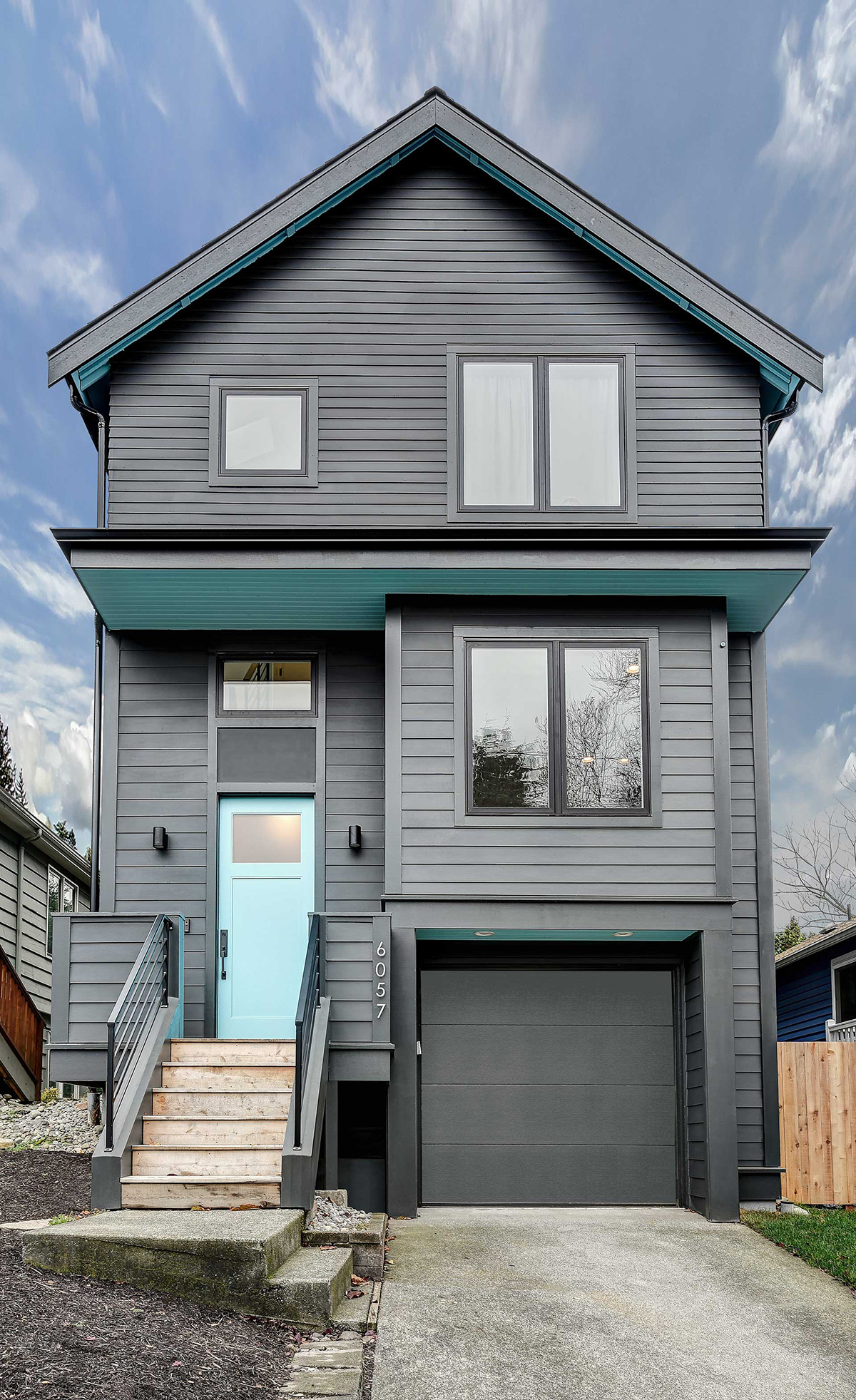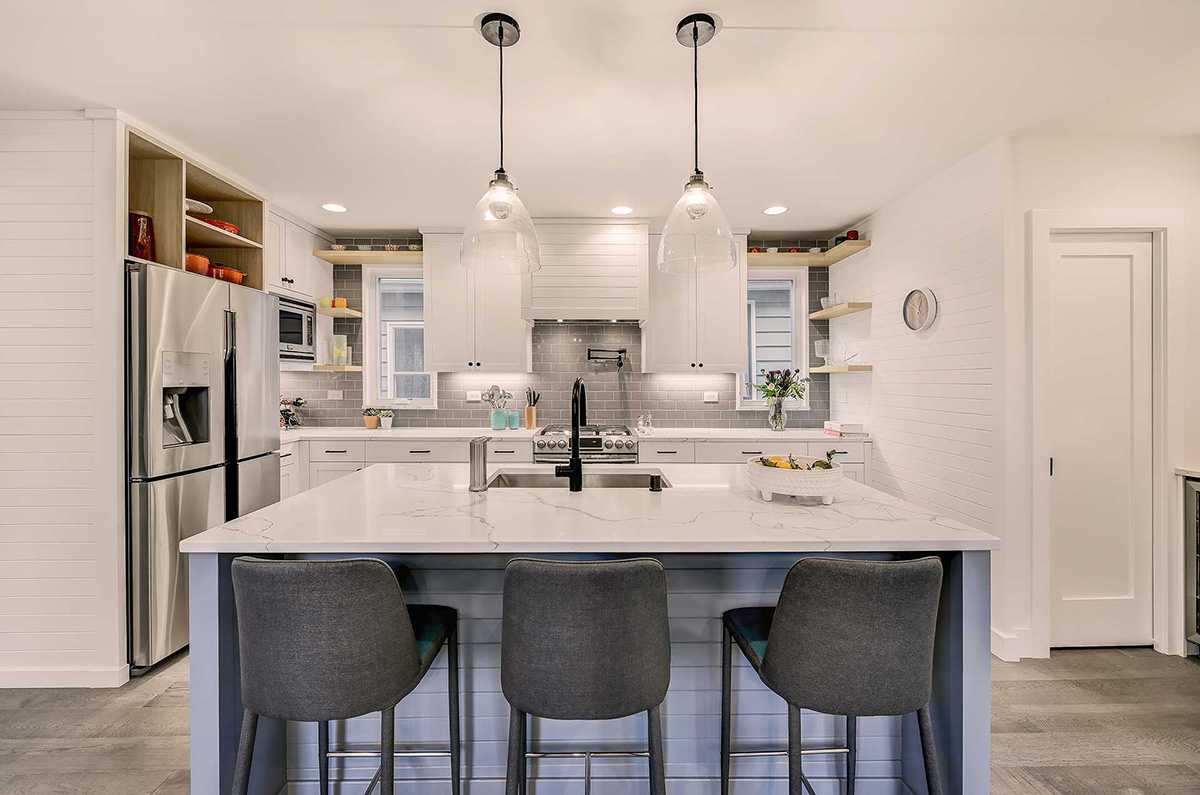 To integrate the isolated split-level entry and stairway with the new main floor, we installed a "screening wall" of wood slats to replace the solid wall between the entry stair and the living room. 
Ultimately, the homeowners' personal fun and flair was preserved in the brightly-painted front door, and bright, aqua soffits—with pops of color complimenting the neutral palette and sprinkled throughout the home in art, accessories, and furnishings. The home's interior was designed with a clean, modern aesthetic supplemented with warm textures and subtle traditional elements to add character throughout the home.
Sign up to receive professional home building tips and industry trends in the Pacific Northwest, delivered quarterly:
1940 124th Ave NE, Ste A107, Bellevue, WA 98005
info@damskovconstruction.com
Hours of Operation
7:00 AM – 4:00 PM
Monday through Friday
Licensed
Washington State Contractor License # CC DAMSKCL877DN