Residential Penthouse Addition and Interior Remodel in Seattle, WA
A residential penthouse gets a modern makeover bringing this '80s-era contemporary-style home into the twenty-first century.
Design:

Board & Vellum

Neighborhood

: Queen Anne
This residential penthouse addition and interior remodel involved bringing an '80s-era contemporary-style home into the twenty-first century. The home's interior featured a full suite of '80s-era design details, including large brown floor tile in the foyer that ended at a curved feature wall, glass block windows, extra fireplaces in illogical locations, tubular railings, and plenty of tubular door and cabinet hardware. While it was likely quite on-trend in 1989, 30 years later it just did not hold up.
Beyond updating the finishes, the homeowners sought a more open, spacious, and airy floor plan. They wanted their home to have a better flow and feel different than the original space.
Partnering with Board & Vellum on the design, several changes were made, starting with removing the curved feature wall that separated the foyer from the living room. A portion of the wall lining the stairs on the first floor was removed to open up the living room. We also took out soffits in the dining room and relocated the fireplace from the center of the home to the west living room wall. In the foyer, in place of the old fireplace, we built three (3) open shelves that peak into the living room. These creative design solutions allowed the kitchen, hall entry, stairway, and former home theater to better flow together and opened up the living space without having to add square footage to the main level.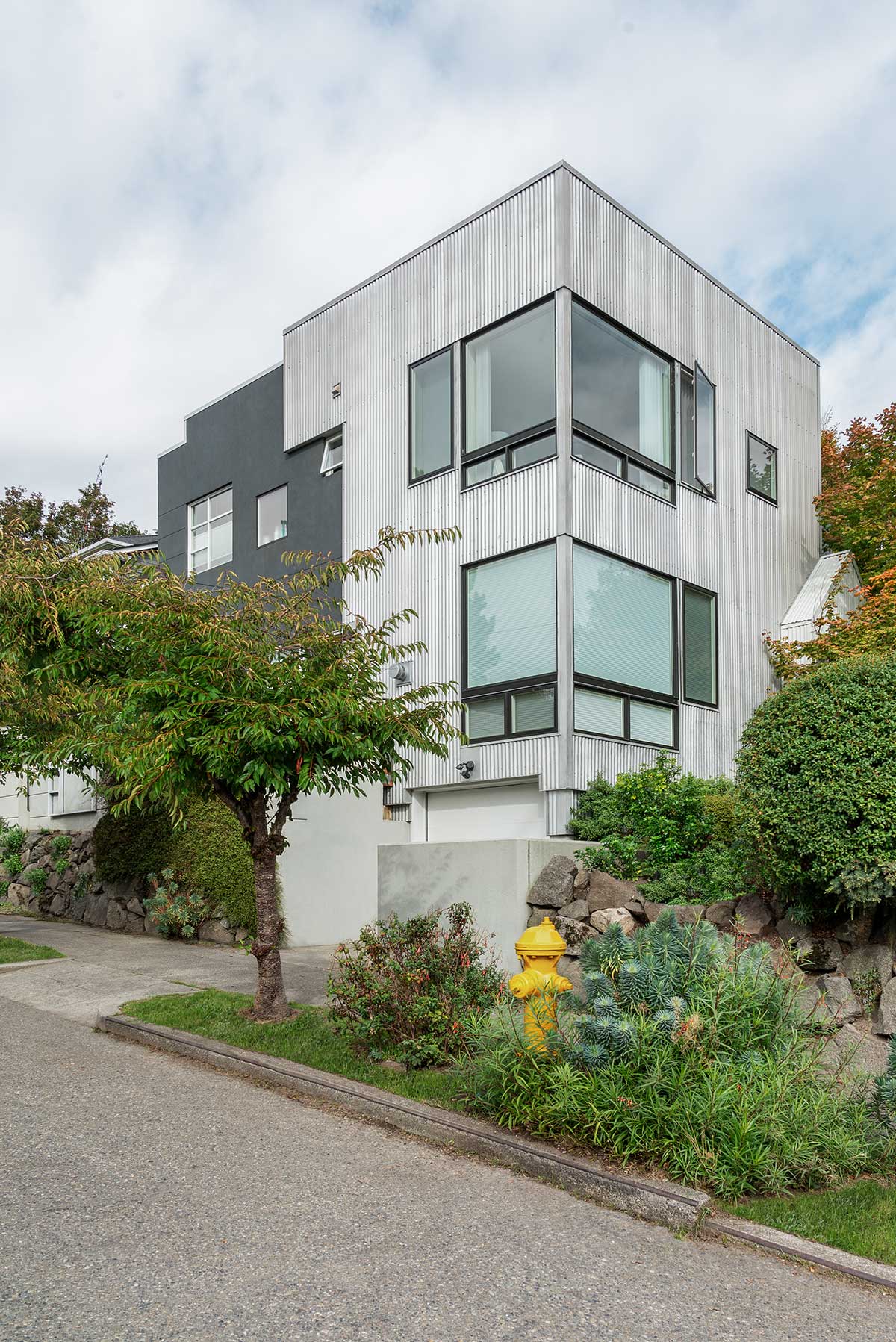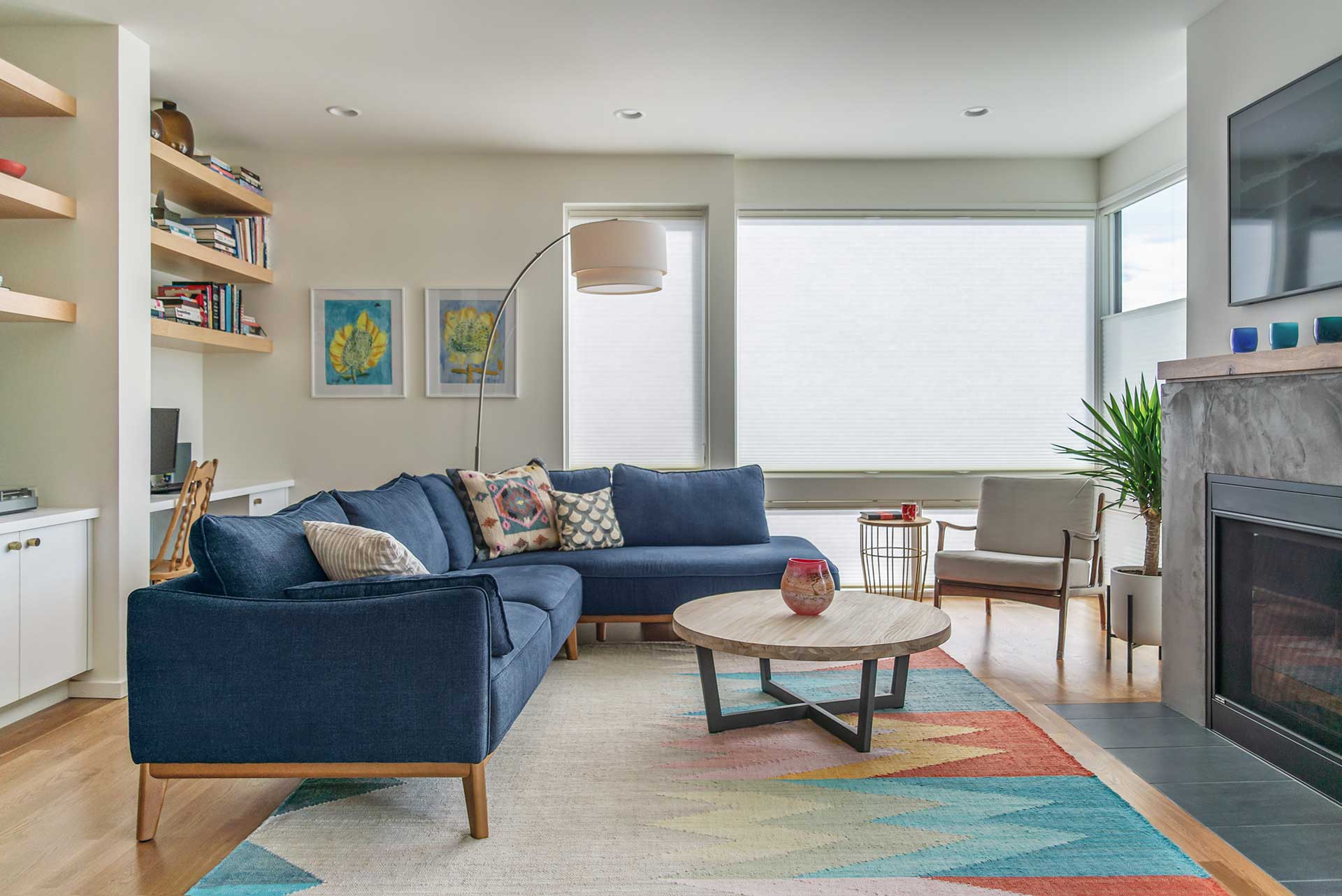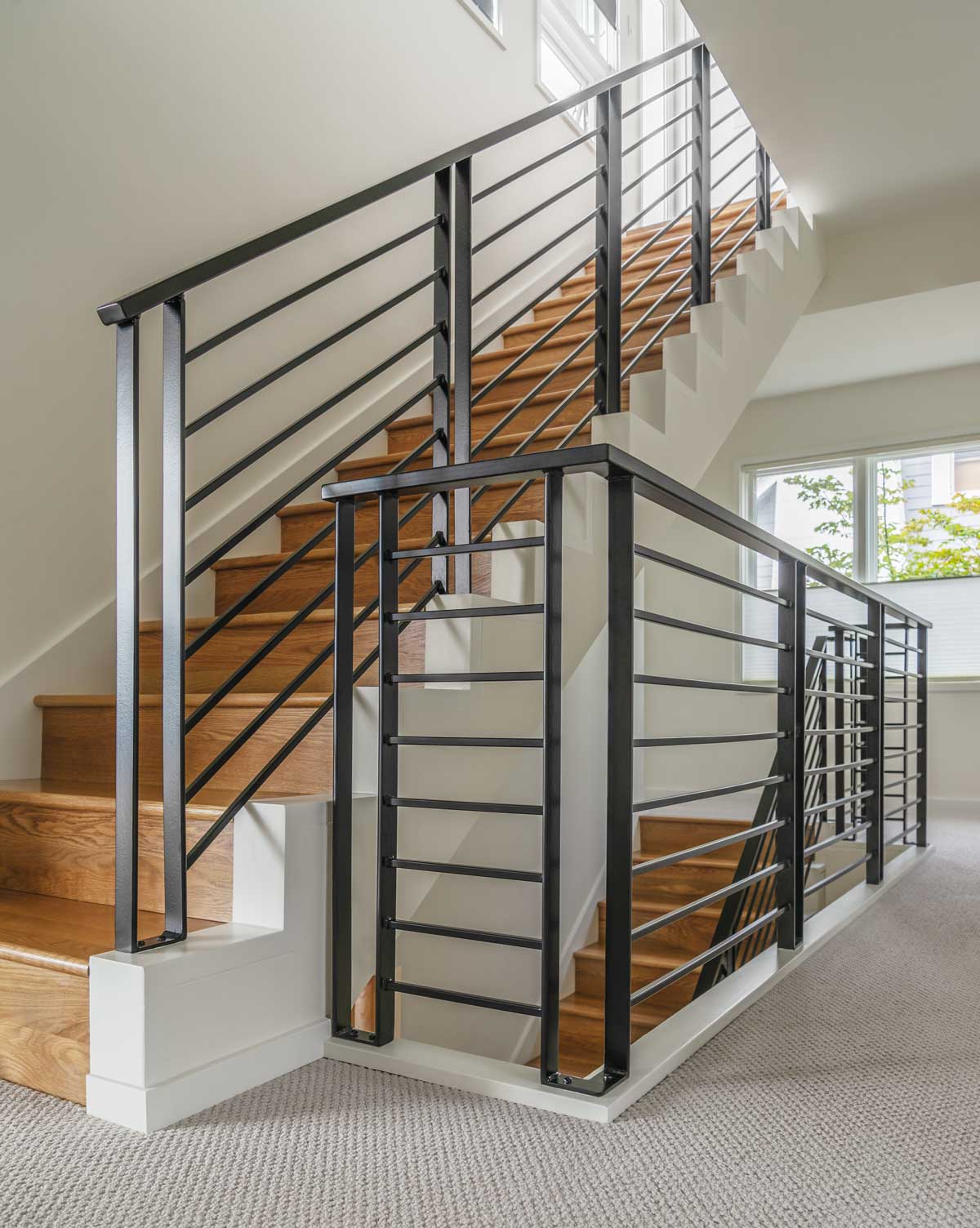 To further support the homeowners' functional needs and accommodate their lifestyle changes, we moved the laundry room facilities from the basement to the second floor—made feasible by removing the chimney and fireplace from the center of the home.
In addition, a 180-sf penthouse office addition was designed and built on top of the roof. This allowed the homeowners to move their home office from the basement to the roof—the best view in the house; and open up their basement family room into a more expansive kid-friendly living space.
By stacking the new staircase to the penthouse over the existing stairwell and using the opening of a former, large, pyramidal skylight, we were able to keep structural costs of the addition down, while gaining much-needed new functional space.
With the full interior remodel now complete, the home is exactly what the homeowners hoped for—open, functional, beautiful, and modern, and ready to face its next 30 years.
Sign up to receive professional home building tips and industry trends in the Pacific Northwest, delivered quarterly:
1940 124th Ave NE, Ste A107, Bellevue, WA 98005
info@damskovconstruction.com
Hours of Operation
7:00 AM – 4:00 PM
Monday through Friday
Licensed
Washington State Contractor License # CC DAMSKCL877DN