A Unique Modern Basement Remodel for a 1970s Single-Family Home in Bellevue, WA
Design By:

Silent J Designs

Neighborhood: Phantom Lake
Originally built in 1974 by the homeowners, this 3,120 sq ft single-family residence received an impressive basement renovation to match its stunning Phantom Lake waterfront location.
With a layout that is as sleek as it is stylish, this basement was transformed into a modern, spacious room. Unique, colorful Fireclay tile was used in the kitchen, fireplace surround and bathrooms, which was complemented with colorful ornate wallpaper and bright blue custom barn doors. For load-bearing strength as well as striking beauty, reclaimed wood beams were installed on the ceilings in the kitchen and living room, blending the rooms seamlessly together.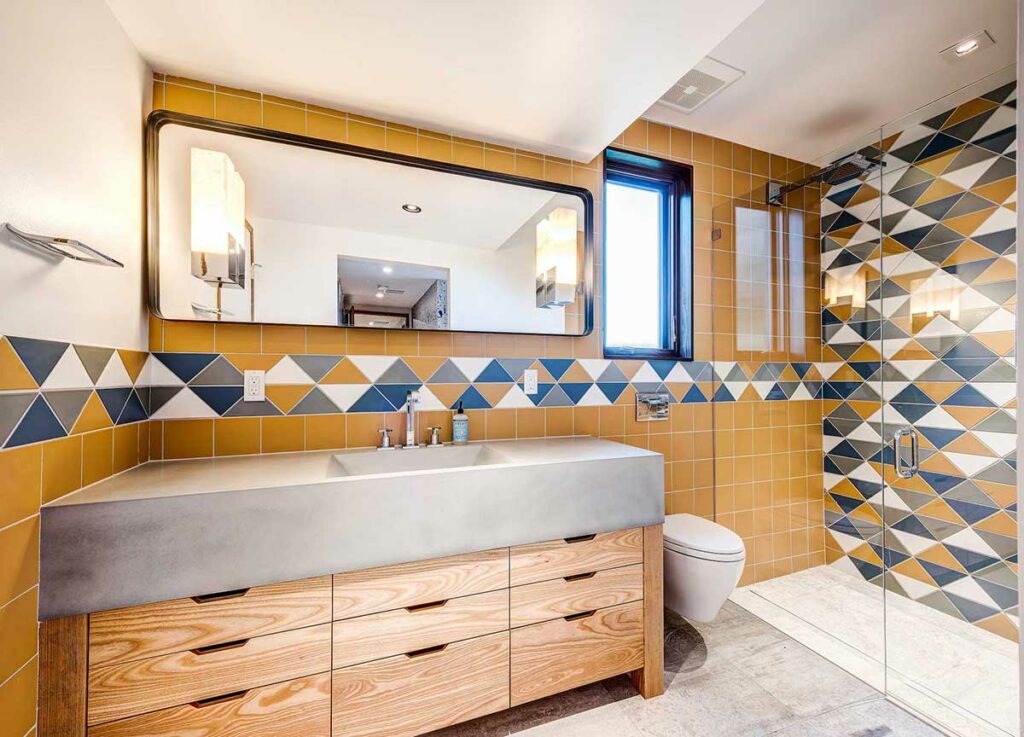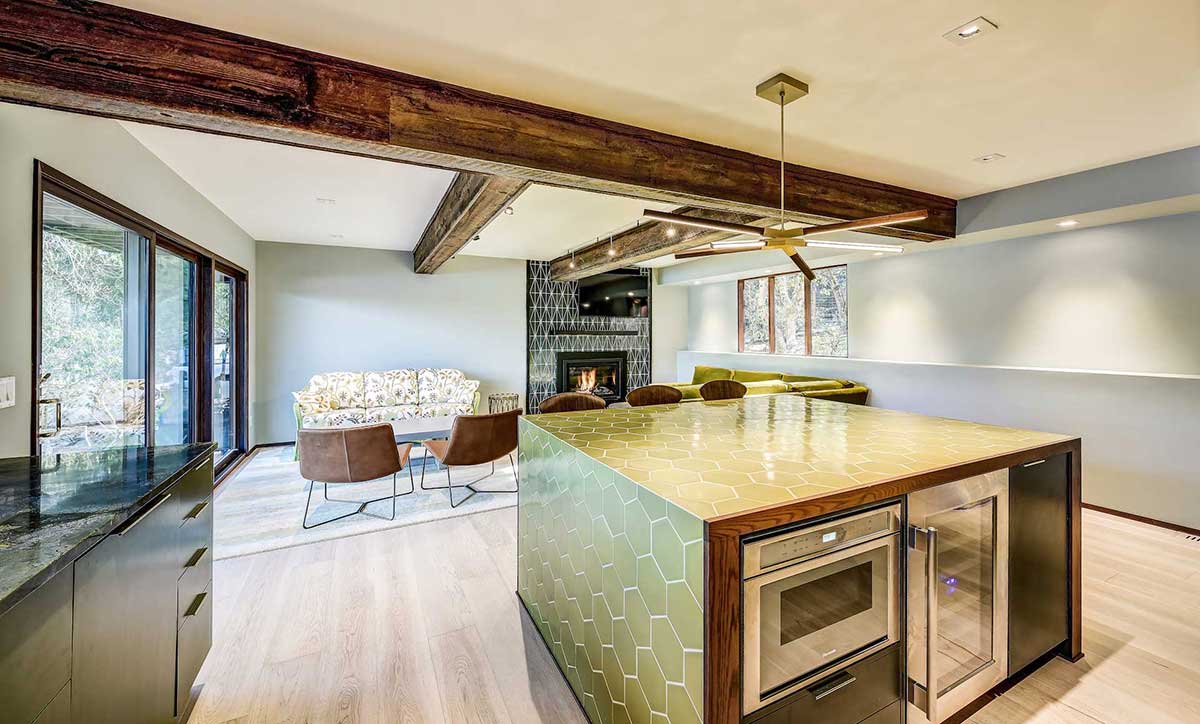 Making up a large element in the room, large Anderson sliding doors were designed into the living room and basement bedroom, seamlessly blending the indoors with the outdoors and accentuating the breathtaking view of the lake. Also, another design statement, Yoshihara cabinetry was installed in all the main living areas—the kitchen and both basement bathrooms.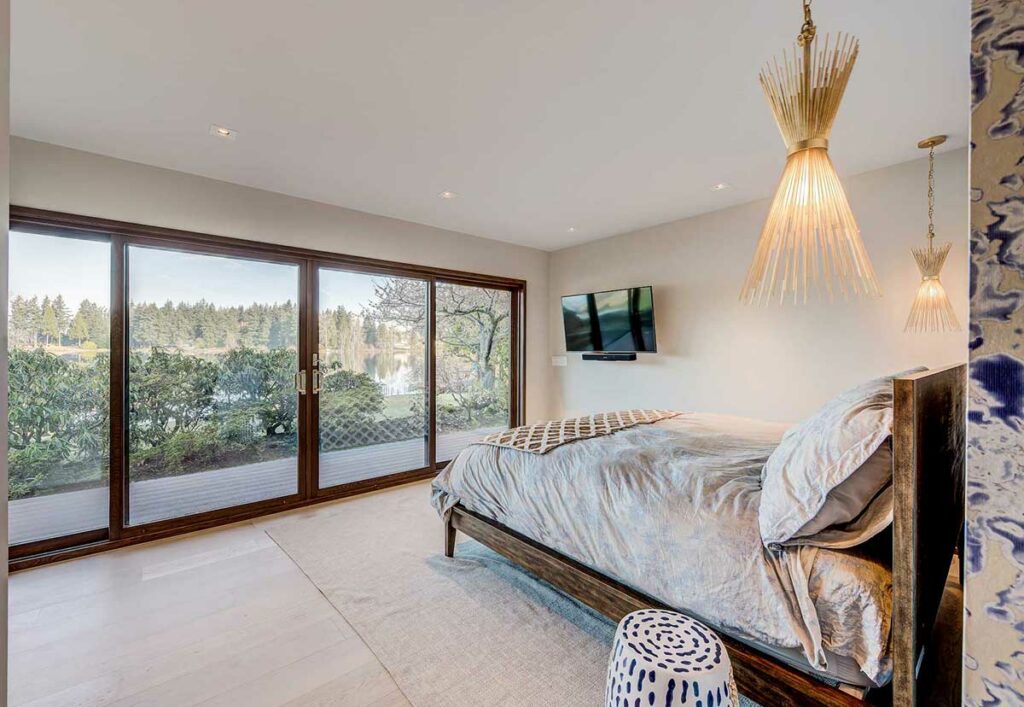 Sign up to receive professional home building tips and industry trends in the Pacific Northwest, delivered quarterly:
1940 124th Ave NE, Ste A107, Bellevue, WA 98005
info@damskovconstruction.com
Hours of Operation
7:00 AM – 4:00 PM
Monday through Friday
Licensed
Washington State Contractor License # CC DAMSKCL877DN